Our Library
We love to read at Immanuel and encourage all our children and staff to read every day!
Immanuel School Library is a well-resourced, accessible and stimulating space at the heart of the school. We are committed to developing & fostering a lifetime love of books & work to engage children in reading. There is a dedicated Librarian who works with teachers to support the Curriculum and run Library related activities, which in turn impacts on academic achievement.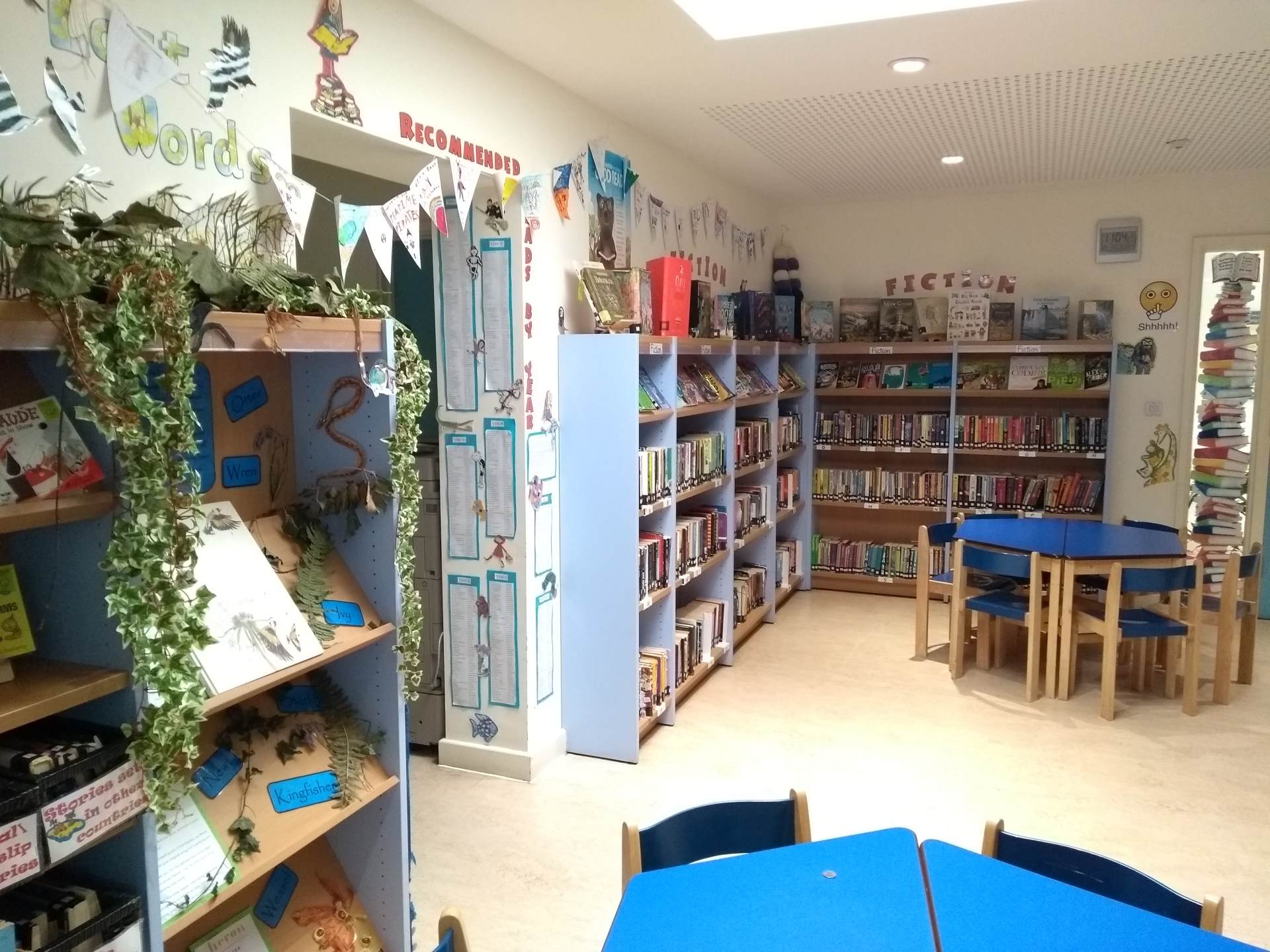 Borrowing books
Years 2-6 have a weekly Library slot where they can borrow two books - one Home Reader and one Reading for Pleasure book. The Home Reader levelled book that a child chooses will be at the colour level at which they have been assessed (older children may no longer choose levelled books, but will instead choose a well written book that will challenge them). The Reading for Pleasure book is a book of the child's choice (at the Librarian's discretion). Should a child's Library book be lost or damaged, then they will be asked to pay for a replacement book and will be unable to borrow another until this has happened.
Our Librarian
We are very lucky to have a trained librarian as a member of our staff. Ms Blakemore, together with Mrs Lunt (English Lead), have put together a list of recommended reads for each year group.