Early Years Foundation Stage
At Immanuel we recognise the importance of Early Years as the foundation of a child's learning. We believe that each child is unique and value their individuality, listening carefully to their ideas and opinions and using these to plan activities which suit their needs and interests.
Children learn best through play. Playing with others enables them to develop communication skills, creativity and problem solving skills in a safe and stimulating environment. We provide opportunities to learn through first hand experiences, outdoor play, indoor activities and short yet engaging carpet-sessions.
Children are encouraged to explore and investigate, which enables them to flourish as they learn to work with others and grow in confidence.
We aim to equip children with a love of learning and develop their natural curiosity as they become successful, independent learners.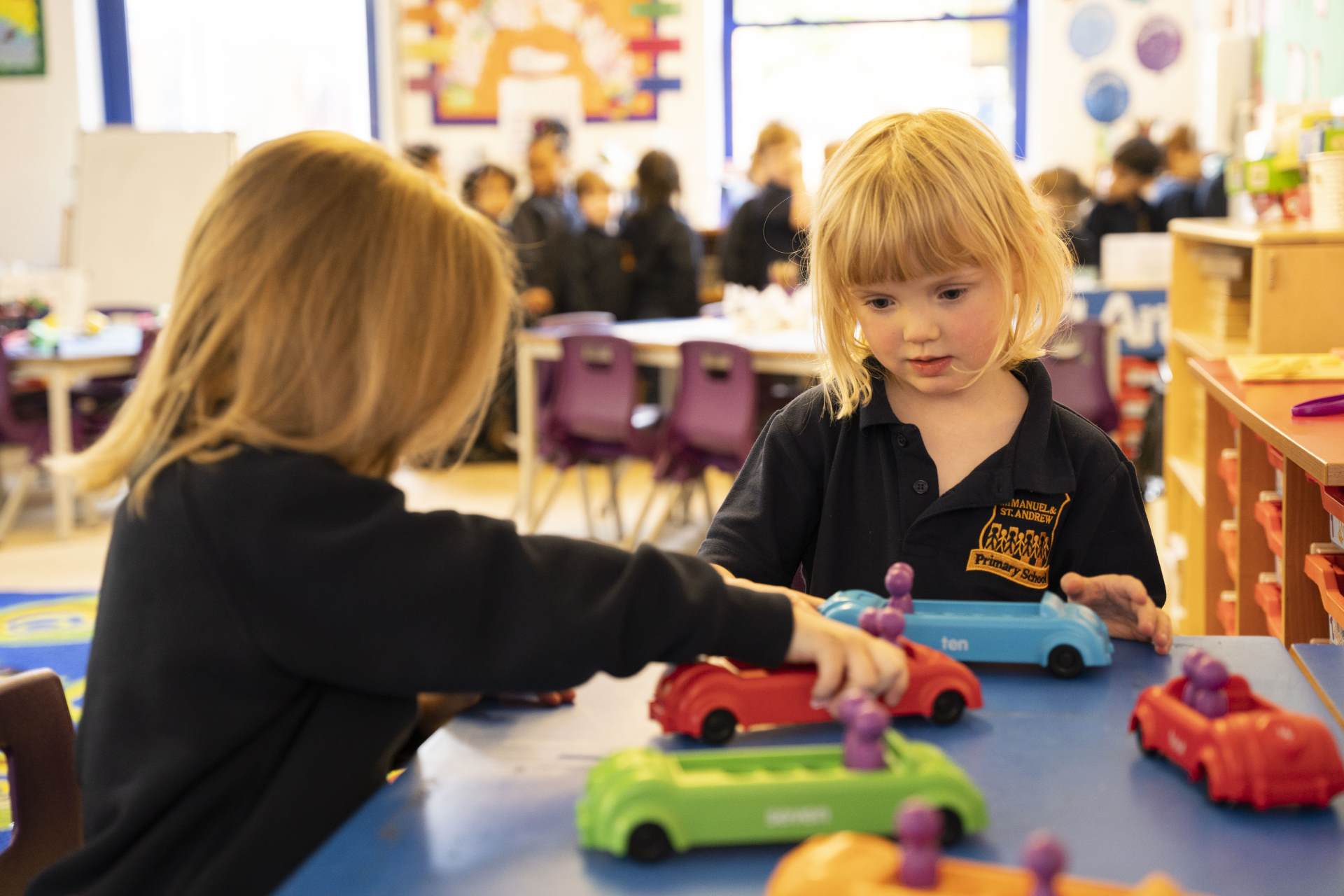 Learning and Development
In the Early Years Foundation Stage curriculum, the children are assessed by the seven areas of learning and development.
These areas are particularly important for building a foundation for igniting children's curiosity, forming relationships, and ensuring a life long love of learning.
These are the prime areas:
• communication and language
• physical development
• personal, social and emotional development
The teachers in our classrooms will support the children in four specific areas, through which the three prime areas are strengthened and applied.
The specific areas are:
• literacy
• mathematics
• understanding the world
• expressive arts and design
You can find further information on all of these areas and the early learning goals on the development matters website.
The Great Outdoors
The outside is a great space for learning and provides children with lots of opportunities to explore and engage with things on a large scale, which isn't always possible indoors.
We go outside all year round to ensure children are able to experience the joy of outside regardless of the conditions – there is no such thing as bad weather, only unsuitable clothing!
We are keen to promote talk across Early Years, and to facilitate this outside providing lots of opportunities for children to engage in role-play and other imaginative activities.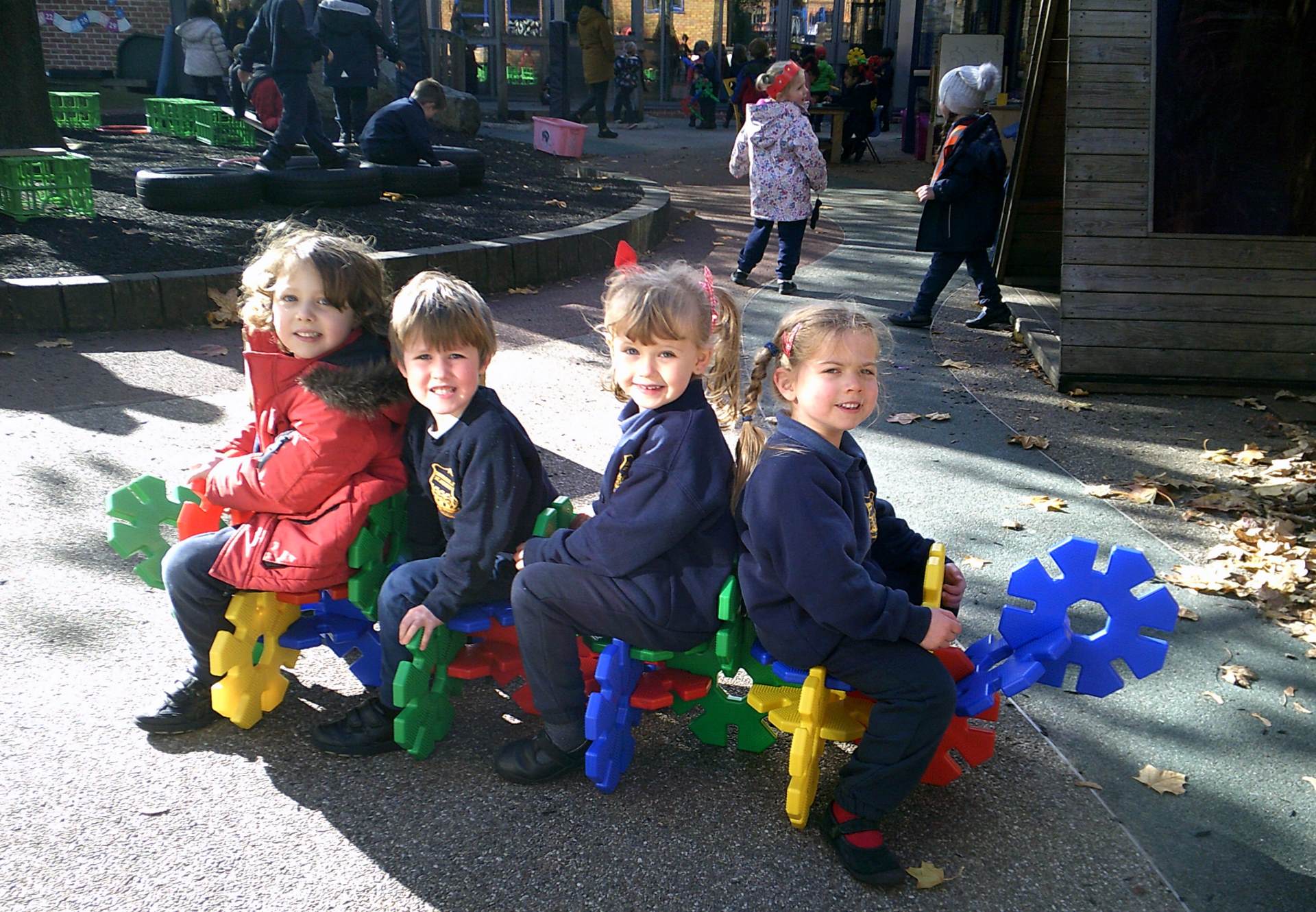 Click here to find out more about Outdoor Learning at Immanuel
How to help your child in Early Years at home
At Immanuel we recognise that parents play a vital role in their child's education and we work in close partnership with them. In Early Years we hold regular workshops to support parents in key areas such as literacy and maths, as well as having professionals such as Speech Therapists or the School Nurse coming in to talk to parents.
We also offer 1:1 support for parents who require more advice about reading with their child.
What can I do with my child?
Here are some links with idea activities you can do with your child:
Top marks - This website has activities and games for Nursery up until Year 6 in all subjects, but particularly useful for Maths.
Super Simple Songs -Lots of songs and Nursery Rhymes suitable for young children. Singing is a great thing to do with young children and if you don't know many songs and rhymes this website offers a good starting point.
Learn English Kids- Stories, songs and games with a focus on language development.
Phonics Play -Games and activities to help support phonics. In Early Years we focus on Phase 1 (Nursery) and Phase 2, 3 and 4 (Reception).
We are so lucky to live in London where there are lots of amazing resources on our doorstep. Don't forget to visit our wonderful local libraries and museums, as well as exploring places such as Streatham Common, Morden Park and the River Thames.
Reading at home
If you would like to know what other books are good for Nursery and Reception children lots of book lists are available online: